Introduction to Interwood
Welcome to Interwood Forest Products Inc., a leader in high-end architectural grade veneers and lumber using innovative ways in providing you with the best wood that the world has to offer.
Rooting from a strong family business in Karlstadt Germany, Interwood is proud to be the U.S. Division of Fritz Kohl, specializing in exclusive veneers.
By going to the source, finding the highest quality of production and meticulously preparing veneers to the diverse imaginations of our customers, we have developed a clear but flexible approach which redefines our industry and enables us to provide you with a product beyond compare. We pride ourselves in quality, service, consistency, and efficiency. We enjoy the challenges of our clientele and look forward to finding creative ways to fulfill their needs while developing trust and building successful business relationships.
Our website has been designed to let you navigate our extraordinary "LIVE" INVENTORY, including some ONE-OF-A-KIND gems as well as providing you with a VENEER INDEX which gives you valuable information about each species. Please search our website and feel free to call us for additional specific information or better yet, come see us in order to explore the endless sustainable wood products which nature provides.
Main Office
Interwood Forest Products
1500 Brooks Industrial Rd.
Shelbyville, KY 40065
(502) 633-0017 Phone
(502) 633-0031 Fax
Rick Banas
Vice President
As the only son of German and Polish immigrants, Rick developed a passion for trees at an early age. When he wasn't working in his father's nursery he was spending time in the nearby woods, engaging nature. Upon graduating high school, Rick decided to follow his passion for trees and went to work in a veneer mill. Starting from the ground up, he eventually learned all aspects of the veneer industry. Then in 1996 he was hired by a German veneer mill, Fritz Kohl, to run their US division, Interwood Forest Products. He took the modest company and turned it into a leader in the world's finest selection of architectural veneers. Having done business in 48 countries, Rick still enjoys the adventure of travel, nature, and fishing. But nothing can surpass the joy of being a proud grandfather where the family name continues.
rbanas@ifpveneer.com
Eric McGloshen
General Manager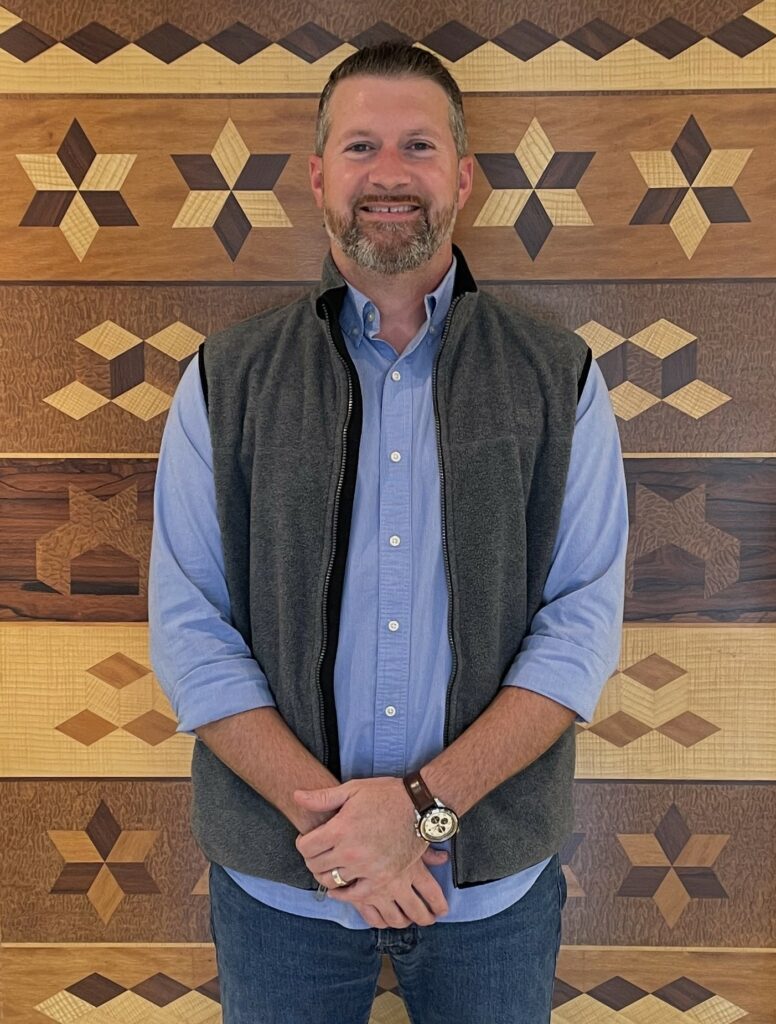 I am proud to be the newest member of the Interwood / Fritz Kohl family. This industry has been very good to me and the passion I have for it continues to grow day by day.
I began my career in the hardwood veneer industry over 21 years ago producing architectural paneling. Later I moved to laser cutting sketch faces supplying a wide variety of tables, desks, paneling, and even musical instruments. Eventually, I transitioned into the private aircraft interior industry, which led me to Interwood.
Each of these experiences give me a unique perspective of our industry and I look forward to this incredible opportunity to incorporate them in my approach to being a leader here at Interwood.
Outside of my professional life, my wife and I are enjoying our 3 year old daughter and the 3 of us are anxiously awaiting the birth of our second daughter in April of 2022.
Rob Romines 
Sales & Marketing Manager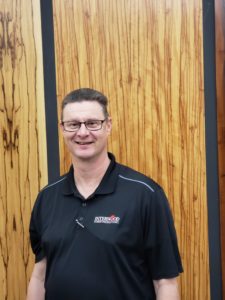 I began selling domestic veneer in flitch stock form for residential and office furniture applications spending my first six years in the industry at Pierson- Hollowell in Lawrenceburg, Indiana starting in 1987. I continued selling for Dieter K.H. Johnson Veneer until the end of the '90s. I then spent 19 years selling exotic and domestic species of clipped and bundled veneer, including spliced faces, along with hardwood lumber for M. Bohlke Veneer Corp. I also began working with the architectural community during this time getting veneer specified for the various projects including corporate headquarters, yachts, and private jets. I recently had the opportunity to join Interwood Forest Products! Please contact me for assistance finding the ideal veneer and lumber to meet your design specifications for your project. My 30 plus years of experience can be utilized to help you find and specify the right veneer and lumber that meets the physical specifications of your project, while simultaneously ensuring we meet your aesthetic vision.
Judy Ison
Veneer Sales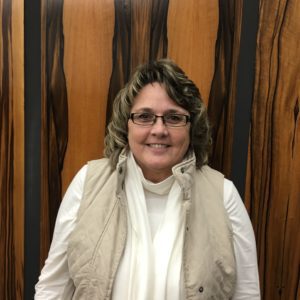 Judy has been an essential part of Interwood Forest Products since 1994. She began her career in the veneer warehouse and has worked in every aspect of the company. Today she oversees veneer sales as well as manages the sample inventory and maintains the digital picture system. Judy recently celebrated her 25th anniversary at Interwood making her the most tenured employee at the company. She enjoys spending time with her family and the great outdoors.                jison@ifpveneer.com
Dave Kiley
Warehouse Manager & Lumber Sales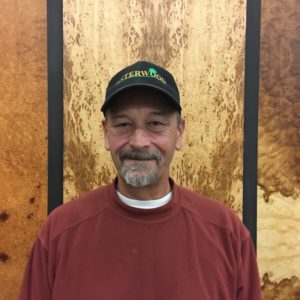 Dave joined Interwood in 2007 to take over warehouse operations and lumber sales. He plays a vital role in sequencing and manufacturing every log that comes into our inventory. Dave enjoys spending time with his grandchildren, fishing, and gardening.  dkiley@ifpveneer.com
---