September 15th, 2016
Brooke Roberson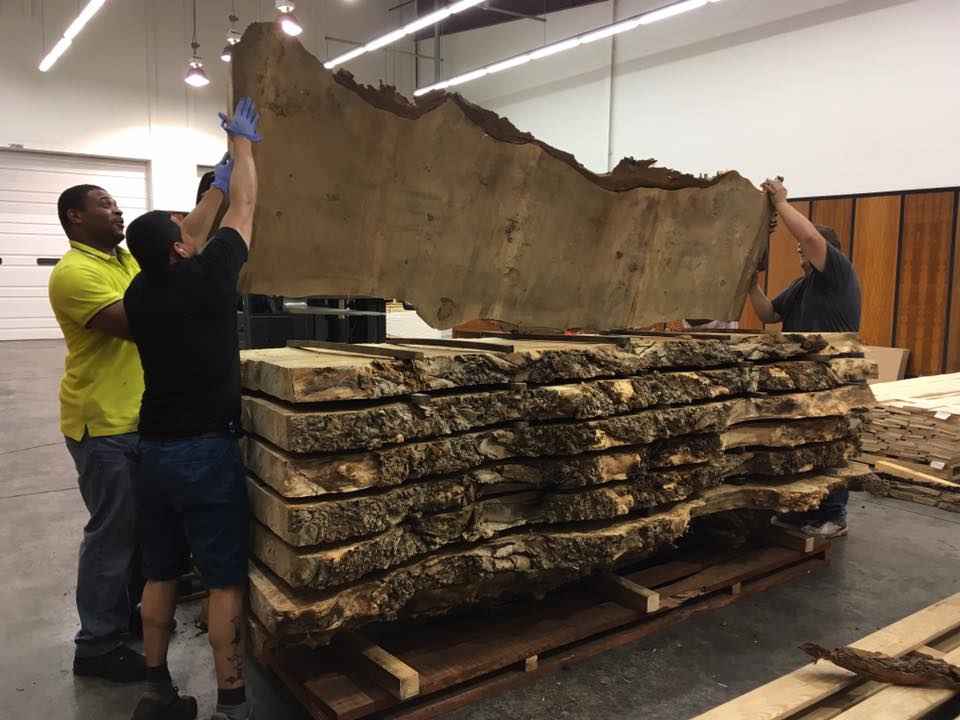 Our Great European Mappa slabs are large, sturdy, and reflect all the beauty of nature. We kept a finished slab in our showroom as an example of our lumber inventory. As this tree was being sliced, a Russian coin was discovered. It had been used as target practice… and the bullet was still inside!
Sharp shooting, comrade!
Call in to inquire about our lumber inventory. Every tree is unique, even within a specie. That's why we have multiple logs in over 150 different species to offer you the right color, grain, and figure type to fulfill your vision.
Call or email Dave Kiley for lumber and slab information.
---