September 1st, 2015
Brooke Roberson

White Oak is used universally across all branches of the woodworking industry due to its resistance against external influences. This log's "pippy" figure is characterized by sound knots dotted throughout the grain. "Pippy" Oak is currently in style in architectural woodwork due to its rustic appearance.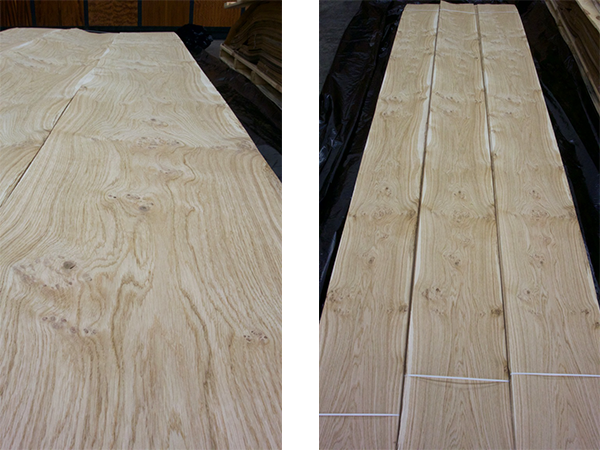 This log is 43 to 138 inches in length with 11,217 square feet, all Flatcut and FSC Pure. Log Number: DFZ74999
Search Our White Oak Inventory
Panel walls featuring Interwood quartered White Oak are currently being featured in a Verizon Wireless data commercial. 1155 Avenue of the Americas, completed in fall 2016, was used as a site location in the NYC focused commercial showing a typical New Yorker on the go, using his data. The main lobby and elevator corridors are a single Quartered White Oak log of consistent color and straight grain, specified by Studios Architecture. The log was purchased in the fall of 2015, lay up was done in winter of 2016, and 1155 was open to filming last fall.
Lay up by: Custom Plywood, IN
Woodwork by: Corporate Woodworking, NJ
Architect: Studios Architecture, NYC
---