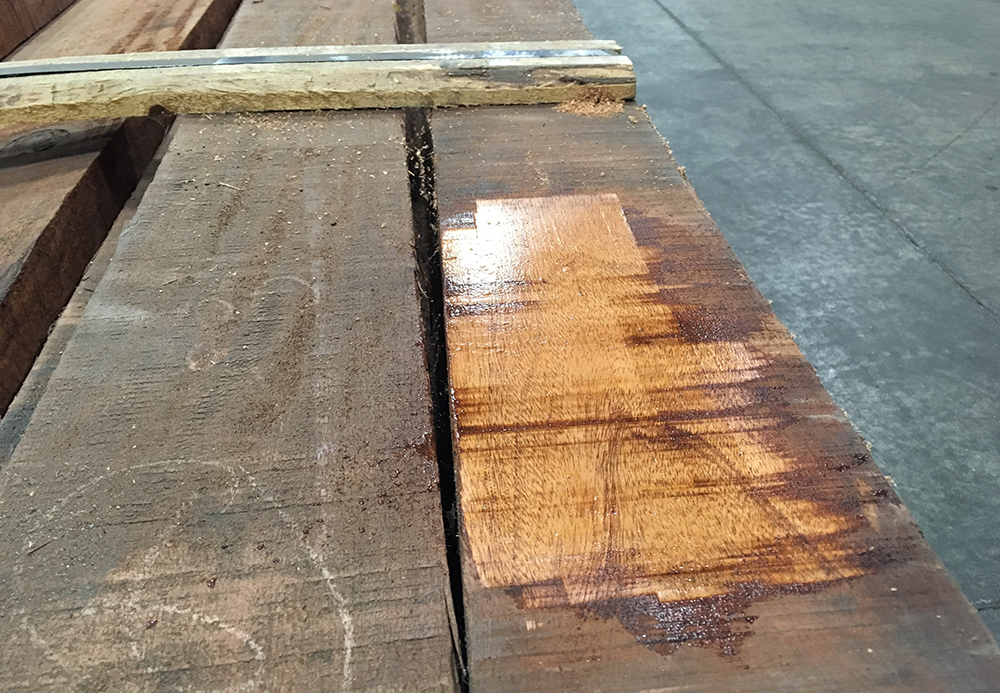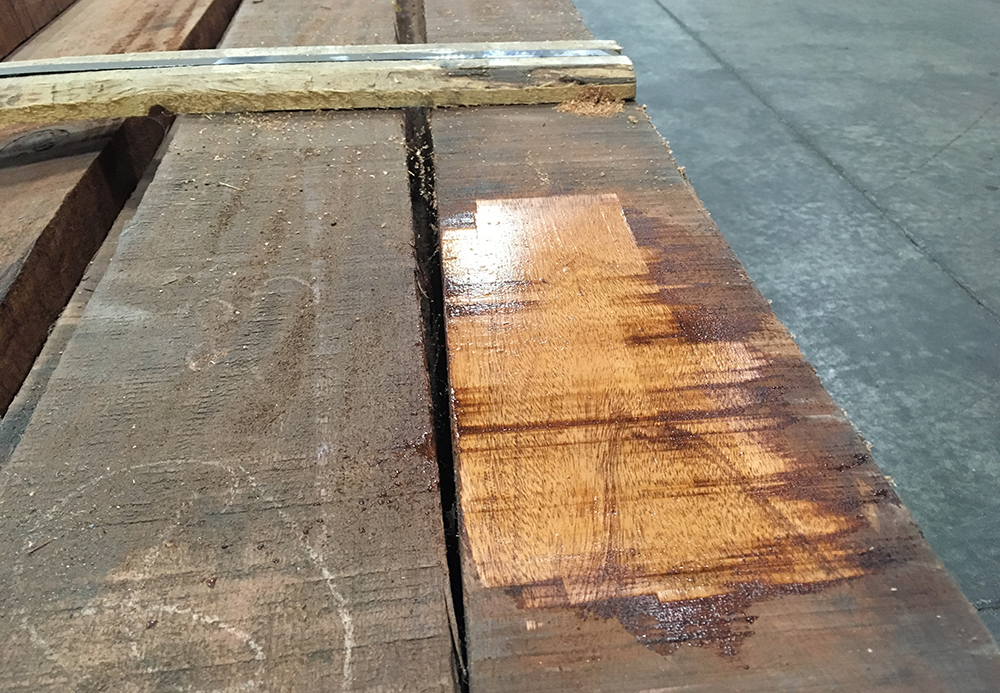 Exotic lumber can be a hard thing to evaluate. At our inventory showings we get out a planer and sand down the rough surface of the lumber to reveal its true beauty. Once we wet the surface we can really appreciate its color, grain, and figure. (above: Mahogany Swietenia; below: Bubinga)
At a lumber showing ask for this kind of treatment of the wood so you can see the grain patterns and make the best choice.
Always keep in mind that not all exotic species are available in lumber. For instance, Tiger Maple (fiddle figure) is easier to find veneered then it is to find in lumber. Other examples of exotic lumber are: Mozambique, Avidore, & Beech (pictured below).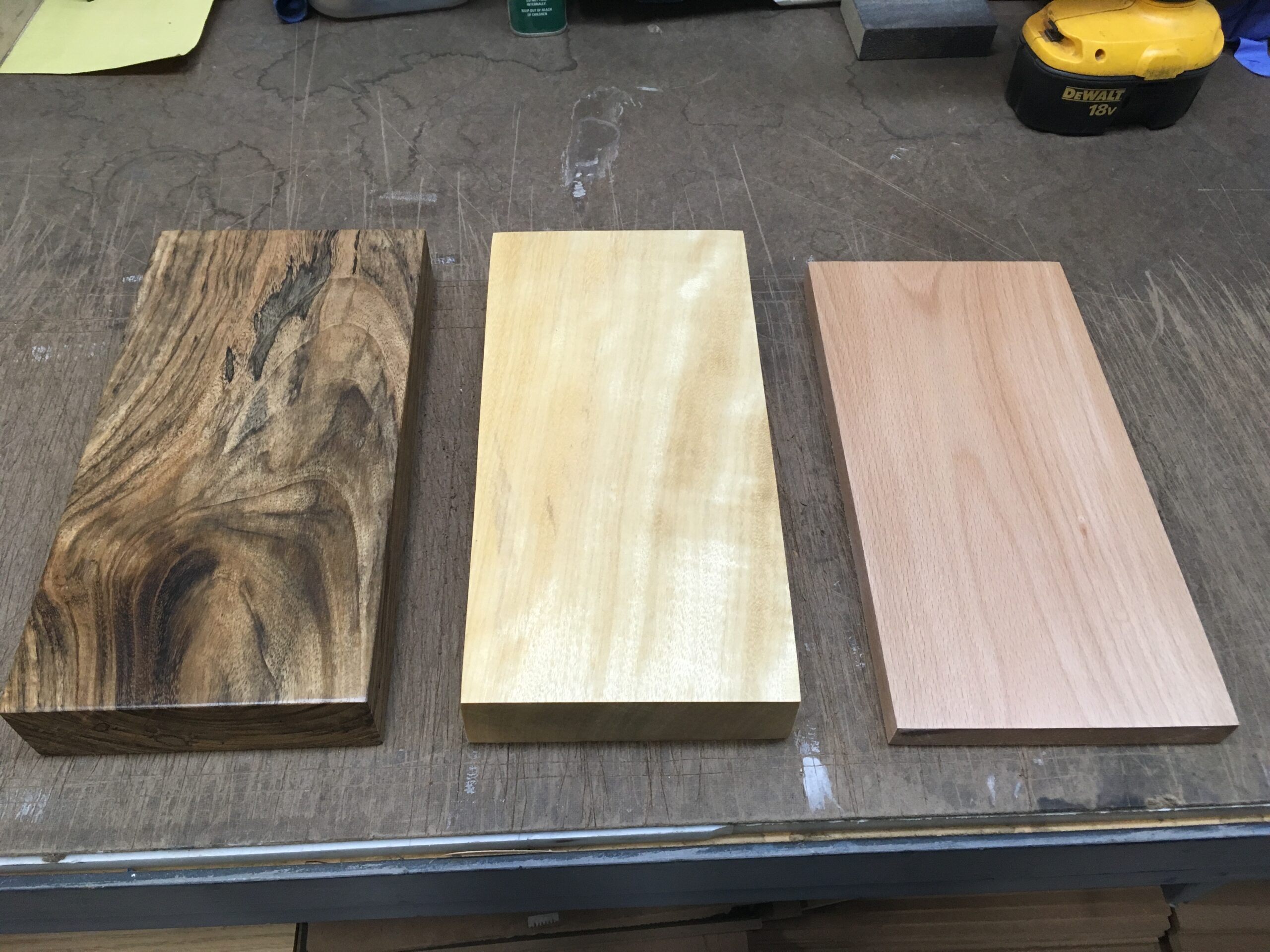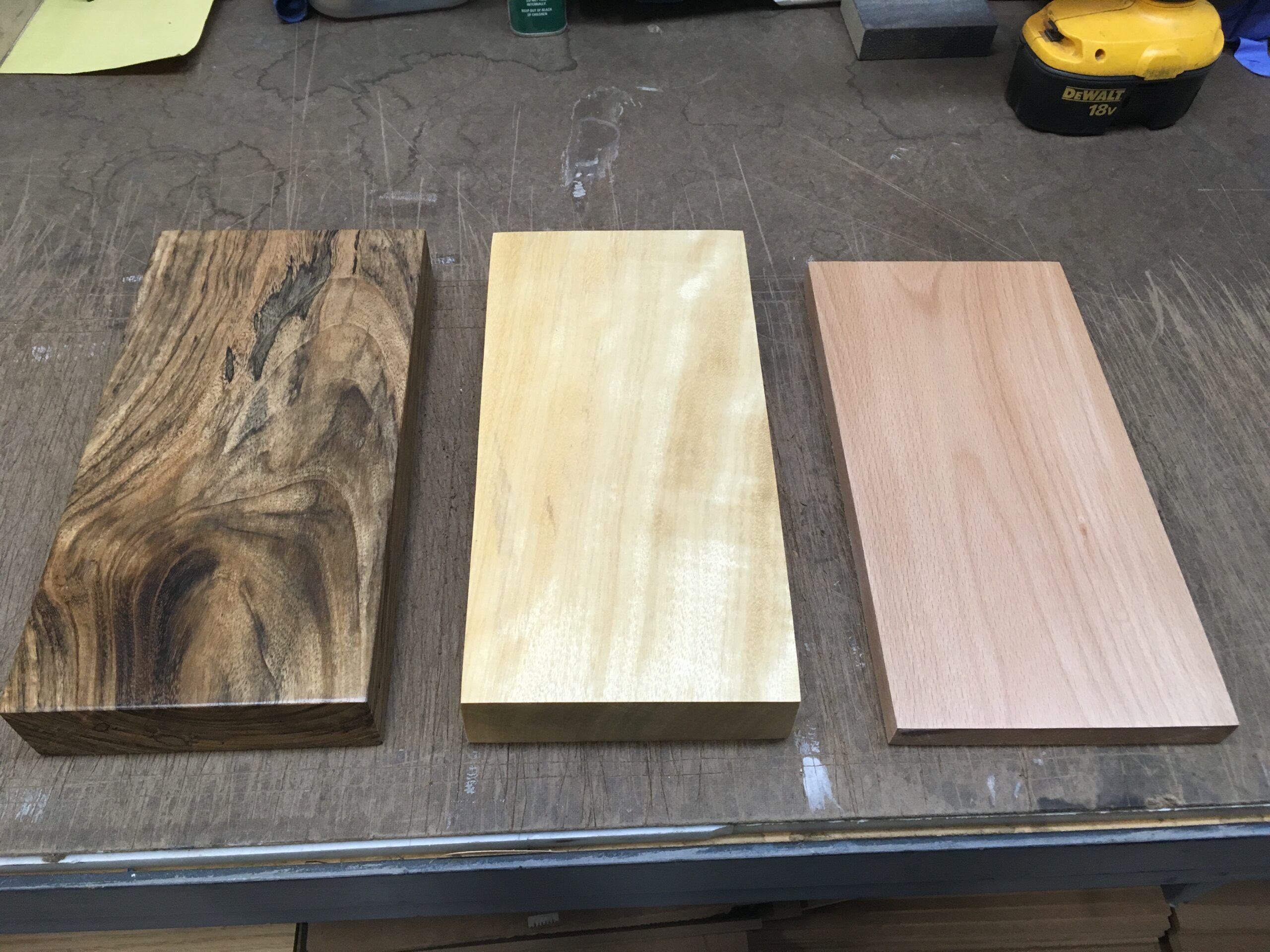 Live Edge Bouls
At the moment there's an increase demand for live edge slabs both domestic and exotic. Live edge slabs are a cross section of the tree which are sturdy and show off all the natural beauty of the tree. Selecting a boul slab means having a one of a kind piece of nature at your fingertips. The individual characteristics of the species selected will yield different shapes, thicknesses, and patterns becoming a point of inspiration for designers and customers alike. (below: Mappa Burl slab; bottom: Avidore, Eucalyptus)