September 15th, 2016
Brooke Roberson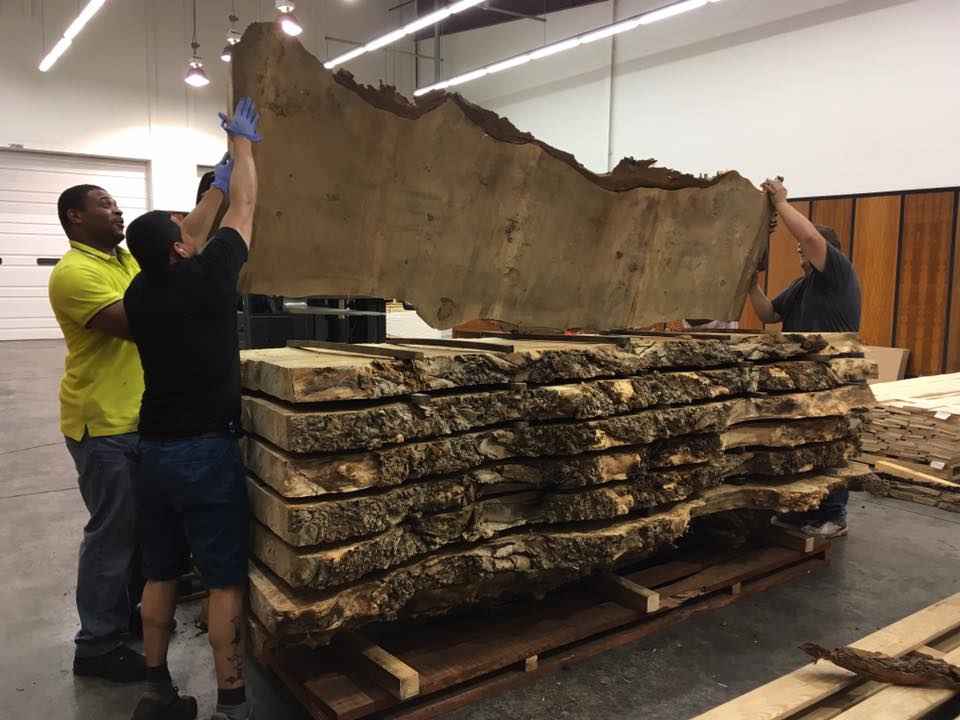 Our Great European Mappa slabs are large, sturdy, and reflect all the beauty of nature. We kept a finished slab in our showroom as an example of our lumber inventory. As this tree was being sliced, a Russian coin was discovered. It had been used as target practice… and the bullet was still inside!
September 27th, 2016
Brooke Roberson
Over the summer our VP Rick Banas was interviewed by the Home Trust International column Leaders in Luxury. The original interview can be found here.
Rick Banas, Vice President, Interwood Forest Products
The Home Trust (THT): What first compelled you to enter your business field?
Rick Banas (RB): I was raised on a nursery, growing yew shrubs, trees, etc. I spent all of my free time outdoors mainly in the woods taking in all of nature's wonders.
THT: What inspires you and who has most influenced you?
RB: My father and mother, Polish and German immigrants who came to this country with nothing and worked hard to establish themselves.
THT: What is the best advice you ever received?
RB: Work hard, stay focused and know what you want (to achieve).
THT: In what ways has your company changed over the years?
RB: We started out as a commodity driven company and have slowly morphed into a leading company dealing in specialty products.
THT: What is your favorite object that reflects extraordinary design?
RB: Trees are just like people… they each exhibit different colors, grains, figure types, and have many unique characteristics.
THT: What makes a room sing?
RB: The combination of natural colors, grains and figure types. "The Art of Nature" sings.
THT: Do you have a particular place you enjoy visiting? Is there a place you consider your secret hideaway?
RB: Well having been to 48 countries there are too many places to list, however when it comes to a combination of food, wine, scenery, and friendly people, it is hard to beat Italy.
THT: Please tell us about your taste in music. Do you have a favorite author or artist?
RB: Having played music since I was young, I have developed a taste for classical as well as jazz. That being said, Wynton Marsalis is my favorite artist.
THT: Do you have a favorite museum?
RB: The Smithsonian! And the variety of interesting and amazing things that they exhibit!
THT: When you're not working where are you most likely to be found?
RB: Landscaping, fishing, or woodworking.
THT: What makes a great organization?
RB: The people within.
THT: Why The Home Trust?
RB: A new approach for us to reach out to those who want exclusivity!
THT: If you weren't in your current field, what would you be doing?
RB: Landscaping or gardening
THT: Any parting words?
RB: Do what is in your heart and you will never have to work a day in your life.
THT: Great advice.  Thank you Rick.
---